Top 6 Tips to Get the Best Auto Finance
Posted Wednesday, Aug 16, 2023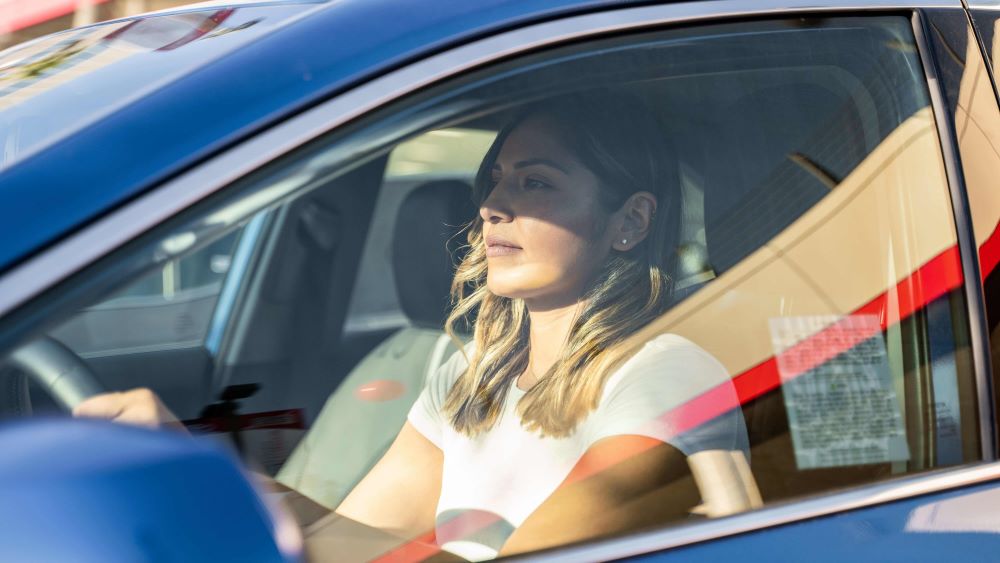 If you've finally decided to buy your first car, congratulations! But, before you waltz into a new or used car dealership, you should educate yourself on the most crucial step in buying a car; that is, auto financing. If you thought that choosing a car was a tough nut to crack, selecting the right auto financing option can be even more intimidating.
Auto Finance Options
If you're not going to be using cash to pay for a used car (and you probably won't if you're reading this), then you will need to opt for auto finance. When it comes to auto financing, a good credit score can ensure that you are able to find the best auto finance deals. However, simply having a good credit score does not guarantee that you will be able to borrow a lot of money, and it doesn't mean you can afford it. Rather than having to pay fines and penalties if you get behind your auto finance repayments, it is best to choose the right option which you are able to afford.
Keep the Term Short
Apart from your credit score, and whether or not you have a good one, it is advised to always make sure that the repayment term is as short as possible. One of the ways in which some used car dealerships offer auto finance is by offering lower monthly payments or a zero-down payment plan with longer terms. This ensures that they will be getting your checks long after you've bought the vehicle.
When it comes to buying a used car, going for a long repayment term is a bad idea for so many reasons. While it is tempting to go for the low monthly payments, you will end up paying much more in the long run. That's just how auto finance works; the longer the term for a loan the more interest you will have to pay. The issues for going with longer loan terms do not stop there. Many lenders will charge interest rates that are higher with longer terms, which only further increases the cost of a used car.
Try a 20% Down
While you might not have the cash to purchase a used car, you may have put some funds together over time. Rather than going for a zero down when opting for a used car loan, which is an extremely attractive option for those on a tight budget, it's best to put in a 20% down payment.
Making a down payment of at least 20% of the total amount of the auto finance will easily reduce the principal on the loan, and the interest that you will be paying each month. First-time buyers can also use this rule as a watermark for whether or not they are able to buy a used car via auto finance; if you are unable to afford the 20% down on your auto finance, you are likely not going to afford to make those monthly payments, plus the interest over time and will almost certainly go upside down on your car loan.
Don't Fall for Optional Extras
What's that? An extended warranty, you say. Don't need it. How about some cool extras? Don't want it. Since you are already buying a car through auto finance, the last thing you want is to bump up that interest rate with useless extras and extended warranties. However, if you do want to add more features to the vehicle you are buying, and wouldn't mind an extended warranty, then you should always pay for those miscellaneous expenses in cash.
Carry Out an Inspection
Apart from focusing strictly on auto finance, there are other areas that are related to getting the best auto financing rate You might be able to find a mobile inspection service if the used car dealership won't allow you to drive the vehicle off the lot, possibly due to insurance constraints. service that will come to the dealer. If that isn't a possibility, ask the dealer to take the car to a facility of your choosing for inspection, or you can always look for another dealer if a dealer refuses to allow an impartial evaluation.
Always request a written report from the mechanic, as well as a cost estimate for any required repairs. This report should include the vehicle's make and VIN along with other information such as any past accidents or repairs. Also, if a buyer decides to buy the car from the dealer after receiving the inspection results, you may use the predicted repair costs to negotiate the price and then get auto finance accordingly.
FICO Score
Lenders will look at the customer's credit history before choosing whether or not to give them a loan. The majority of these institutions will base their choice on their credit score, which is essentially a snapshot of the individual's credit history.
Surprisingly, few used vehicle purchasers are aware that a credit score is a number ranging from 300 to 850 that is computed using information from your credit report. It's frequently referred to as a FICO score, although that's simply one of several scoring models used when evaluating the condition of a vehicle. Knowing your FICO score is essential to ensuring you get the best rates when comparing auto financing options.
Because used vehicle dealerships provide auto finance in a variety of ways, even people with negative credit may find used car dealerships that offer auto financing for bad credit holders. That being said, it is always recommended to exercise caution when negotiating vehicle financing in such circumstances, especially because it may increase the interest rate that you would normally have to pay for an auto loan.
The Internet Car Lot is a highly recommended resource where you can find out all the information you need on auto finance and how to choose the best-used vehicles in town.