7 Crucial Tips for Shopping for a Used Car from a Large Inventory at The Internet Car Lot
Posted Tuesday, Sep 19, 2023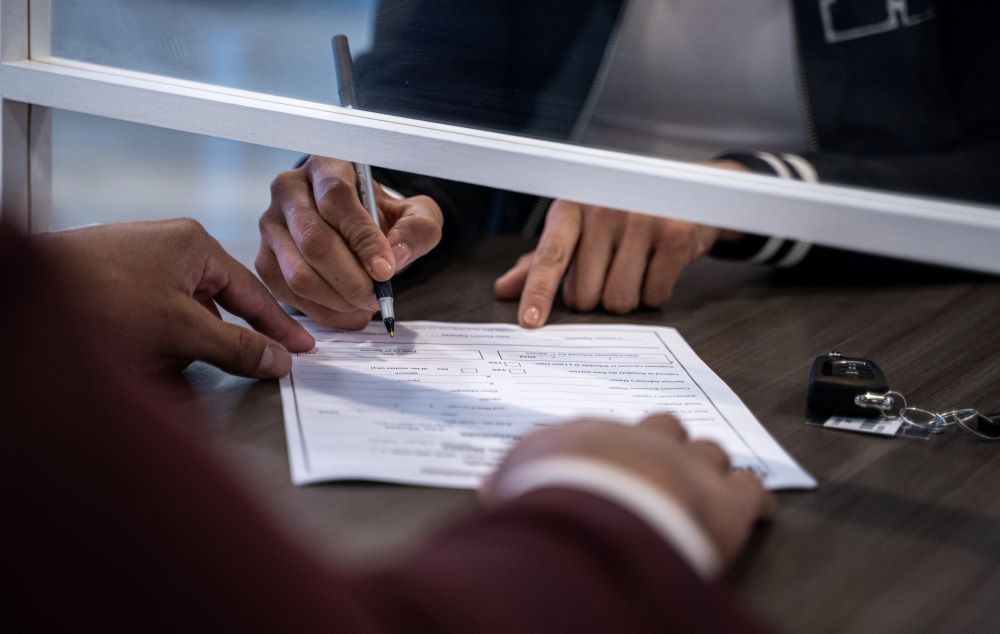 Are you planning to buy a used car? Are you super excited to shop for your first ride? Do you want to visit a used car dealer with a large inventory to shop from multiple options? Well, then, do we have the article for you? Shopping for a used car from a large inventory is a rewarding experience. Still, it can be overwhelming as deciding is likely to become difficult with so much variety. It requires careful consideration to make the best choice.
To help make the decision easier for you, we have curated a list of 7 crucial things to consider when navigating a large selection of used cars.
1.  Your Budget
First things first, you must be crystal clear about the amount you want to spend on your car. Calculate a rough estimate, including car costs, taxes, insurance, maintenance, and registration fees. Once you set your budget, it will become easier to shortlist your options from a large inventory. You can avoid cars that you may like but exceed your budget.
Furthermore, finding and buying a car that doesn't override your budget is easier when you stick to a budget.
2.  Features and Specs
When shopping for a used car from a large inventory, it is important to stay focused. Create a list of features and specifications you desire to prioritize what you want in your ride. This will make it incredibly easy and swift to browse a large inventory and get your hands on your dream car.
The plus point is that when you have a list of desirable features and you're shopping from a large inventory, there is absolutely no way you will have to compromise on your purchase. Large variety increases your chances of finding the car you want in your favorite make and model with your desired features and specs. It's a win-win all the way.
3.  Car History
As you explore and navigate your options from the inventory, get a vehicle history report for a used car that you might like or are interested in buying. The vehicle history report can provide you with crucial information about the following:
Previous owner
Title Issue
Accidents (if any)
All this information can further help you make a smart and informed car-buying decision. For example, ensure that the car's title is clear and there are no liens against it. A clean title is essential for hassle-free ownership.
4.  Vehicle Performance
Conduct a detailed physical inspection of the car. Inspect the car for wear and tear, rust, or damage. Check the interior, exterior, and engine compartment carefully.
Also, always test drive the car before purchasing it. Pay special attention to how the car accelerates and how the brakes feel. Keep a keen ear for any unusual noises. Lastly, get a good feel for the car in terms of its overall comfort. A test drive provides a firsthand experience and can reveal important details about the car's drivability.
5.  Service Records
Requesting service records when buying a used car from a substantial inventory is crucial for several reasons. These records provide valuable insights into the vehicle's maintenance history, clearly showing how well it has been cared for.
Regularly serviced cars are more reliable and have an extended lifespan. Moreover, service records help verify the consistency of maintenance, highlighting responsible ownership and adherence to recommended service intervals.
They can also reveal any recurring issues or major repairs the car has undergone, aiding buyers in anticipating potential problems or opting for a different vehicle if the history raises concerns. Service records can confirm the authenticity of the car's mileage, ensuring it hasn't been tampered with, and often include information on safety-related components.
What's more, these records can validate any existing warranties, justify the asking price, and aid in budgeting for future maintenance needs. In the context of a vast used car inventory, service records are a reliable tool to make informed and confident purchase decisions, helping buyers choose a well-maintained and dependable vehicle.
6.  Price Negotiation
Be prepared to negotiate the price. Research the car's market value and use this information to bargain for a fair price. Don't hesitate to walk away if the price doesn't meet your expectations.
7.  Warranty Coverage
Determine if any remaining manufacturer's warranty is transferable to you as the new owner. It can save you money on repairs if any issues arise. Checking for warranty coverage when purchasing a used car from a large inventory is a prudent step for several compelling reasons.
Firstly, it offers peace of mind by protecting against unexpected repair costs post-purchase. This financial safeguard can alleviate concerns about potential future expenses. Moreover, warranty coverage can result in substantial cost savings, as covered repairs are typically performed at minimal or no expense to the buyer.
Certified pre-owned (CPO) vehicles, often backed by extended warranties, undergo rigorous inspections and reconditioning, ensuring they meet stringent quality standards. Warranty presence indicates the vehicle's reliability, with manufacturers and dealerships more likely to offer warranties on dependable cars. It also signifies manufacturer support, ensuring genuine parts and skilled repair technicians are employed, enhancing the vehicle's longevity.
Additionally, warranty-included used cars tend to have higher resale values. They offer flexibility, encompassing various coverage types and durations, and may include extras such as roadside assistance and rental car reimbursement.
Lastly, warranties assure pre-owned cars, mitigating uncertainty about a vehicle's past and potential issues. Thus, considering warranty coverage when exploring a vast used car inventory can offer financial security and bolster confidence in the vehicle's quality and reliability.
Wrap Up
In a nutshell, shopping for a used car from a large inventory provides many benefits. You can easily find your dream car with all your desired features with minimal stress or hassle. However, visiting a reputed, experienced, and trusted car dealership like The Internet Car Lot is best. We have been in the business since 2005 and are fully licensed and insured.
The Internet Car Lot has sold more than 3,000 vehicles worldwide and has a rapidly growing customer base. We are a name you can trust. Explore our inventory online to compare and evaluate your options or visit our dealership today.