Pros and Cons of Auto Financing
Posted Monday, May 22, 2023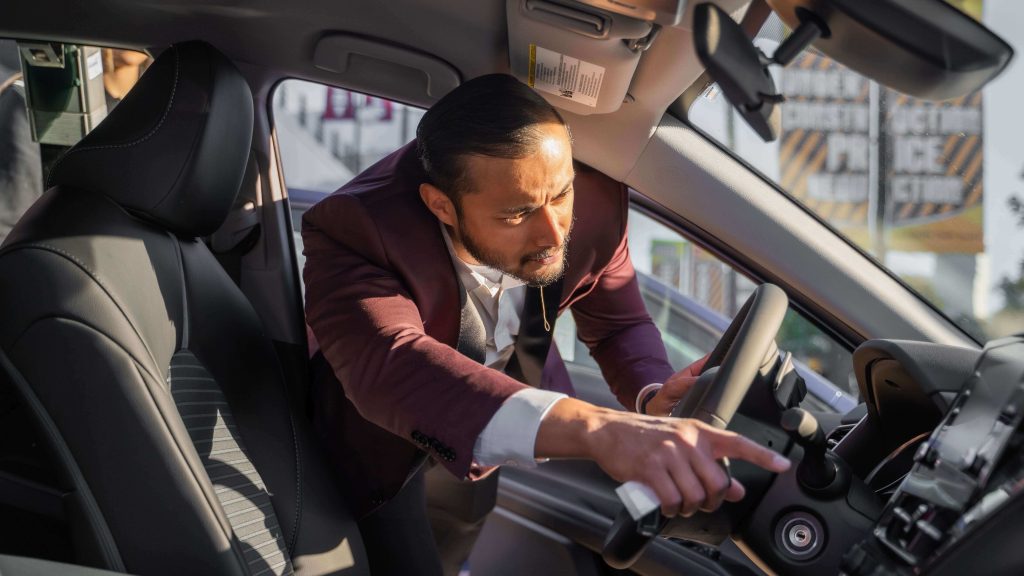 Auto financing can be a great way to purchase a car, but it's not for everyone. There are several factors to consider when deciding whether to finance a car. Although auto financing can have several benefits, there are also potential drawbacks worth considering. Read below to learn about some key considerations to help you decide whether auto financing is the right choice.
Pros of Auto Financing
Below are some of the most significant benefits of auto financing for your car.
· Affordability
One of the most significant benefits of auto financing is affordability. Most people can't afford to pay the full cost of a vehicle upfront, especially for newer or more expensive models. Auto financing allows you to spread out the cost of the car over a longer period, making it more affordable and accessible.
By paying for a car in installments, you can get the vehicle you need without putting a huge strain on your finances. This can be especially important if you need a car for work or other important obligations.
· Building Credit
Another benefit of auto financing is the potential to build credit. When you take out an auto loan and make regular, on-time payments, you can improve your credit score over time. This can help you qualify for better interest rates and terms on future loans, including mortgages and credit cards.
Building credit through auto financing can also help you establish a solid credit history, which can be important when applying for other types of credit in the future.
· Flexibility
Auto financing offers a high degree of flexibility regarding loan terms and repayment options. Depending on your lender, you may be able to choose a shorter or longer loan term, which can impact your monthly payments and the total cost of the loan.
Depending on your budget and financial goals, you may also have the option to make larger or smaller payments. This can allow you to pay off the loan more quickly or reduce your monthly payments if you need to.
· Newer Vehicles
Auto financing can also make it easier to purchase newer vehicles, which often come with better features and technology. Newer cars may also have better fuel efficiency and require less maintenance.
While it may be possible to purchase an older car outright, repairs and maintenance costs over time can add up quickly. Auto financing allows you to spread out the cost of a newer vehicle over time, making it a more affordable and attractive option.
· Access to a Wider Range of Vehicles
Finally, auto financing can give you access to more vehicles. Rather than being limited to the cars you can afford to pay for upfront, you can choose from a larger selection of cars that fit your budget and financing goals.
This can be especially important if you have specific requirements for your vehicle, such as a certain size or model, or if you need a car with specific safety features or technology.
Potential Cons of Auto Financing
While there are numerous advantages to auto financing, it's essential to acknowledge and weigh the potential disadvantages. However, these drawbacks aren't as significant as the fact that several counters are available. Below are some of the most noticeable drawbacks of auto financing and their counterarguments.
· Interest and Fees
One of the biggest drawbacks of auto financing is the cost of interest and fees. Depending on your credit score and the loan terms, you may end up paying a significant amount in interest over the life of the loan. This can add thousands of dollars to the cost of the vehicle, making it more expensive overall.
To counter this, shopping around for the best interest rates and loan terms is important. You may also want to consider making a larger down payment to reduce the interest you'll pay overtime.
· Depreciation
Another potential drawback of auto financing is depreciation. Cars lose value over time, and this can be especially true for new cars. When you take out a loan, you're paying for the car's full value, but as soon as you drive it, it begins to lose value.
If your loan is not paid off and you decide to sell the car, you may owe more than the car is worth, which can be a significant financial burden. This is known as being "upside down" on the loan, which can be difficult to recover.
To counter this, it's important to choose a car that holds its value well and take good care of it to minimize wear and tear.
· Risk of Default
Auto financing comes with the risk of default, which can seriously affect your credit score and financial future. If you can't make your loan payments, the lender may repossess the car, which can further damage your credit and leave you without a vehicle.
To counter this, it's important to only take on a car loan that you can afford and to make your payments on time. You may also want to consider gap insurance, which can help cover the difference between the value of the car and the amount you owe on the loan in case of an accident or theft.
· Restriction on Car Use
Auto financing often comes with restrictions on how the car can be used. For example, you may be limited to a certain number of miles per year or required to maintain certain insurance coverage.
To counter this, it's important to carefully read the loan agreement and negotiate any restrictions you're uncomfortable with. You may also want to consider leasing a car instead, which typically comes with fewer restrictions on use.
· Long-Term Financial Commitment
Finally, auto financing is a long-term financial commitment. Depending on the loan terms, you may be making payments on the car for several years. This can limit your ability to take on other debts, such as a mortgage or student loan.
To counter this, it's important to choose a loan term you're comfortable with and be realistic about your ability to make payments over time. You may also want to consider paying off the loan early if you can, which can help reduce the overall cost of the loan.
Get the Best Auto Financing Options in Omaha, Nebraska
Auto financing is a great way to finance your dream car. However, the issue is finding the right dealership with auto financing options. If you are buying a car in Omaha, Internet Car Lot offers a range of new and used cars, with several financing options to help you buy your dream car without worrying about the money. Moreover, we ensure the terms are as favorable as possible to lessen your burden.
Contact us today or visit us at our shop to discuss your auto-financing options. Buying a car has never been easier!