All Makes and Models – A Comprehensive Guide to Finding the Perfect Used Car
Posted Tuesday, Sep 19, 2023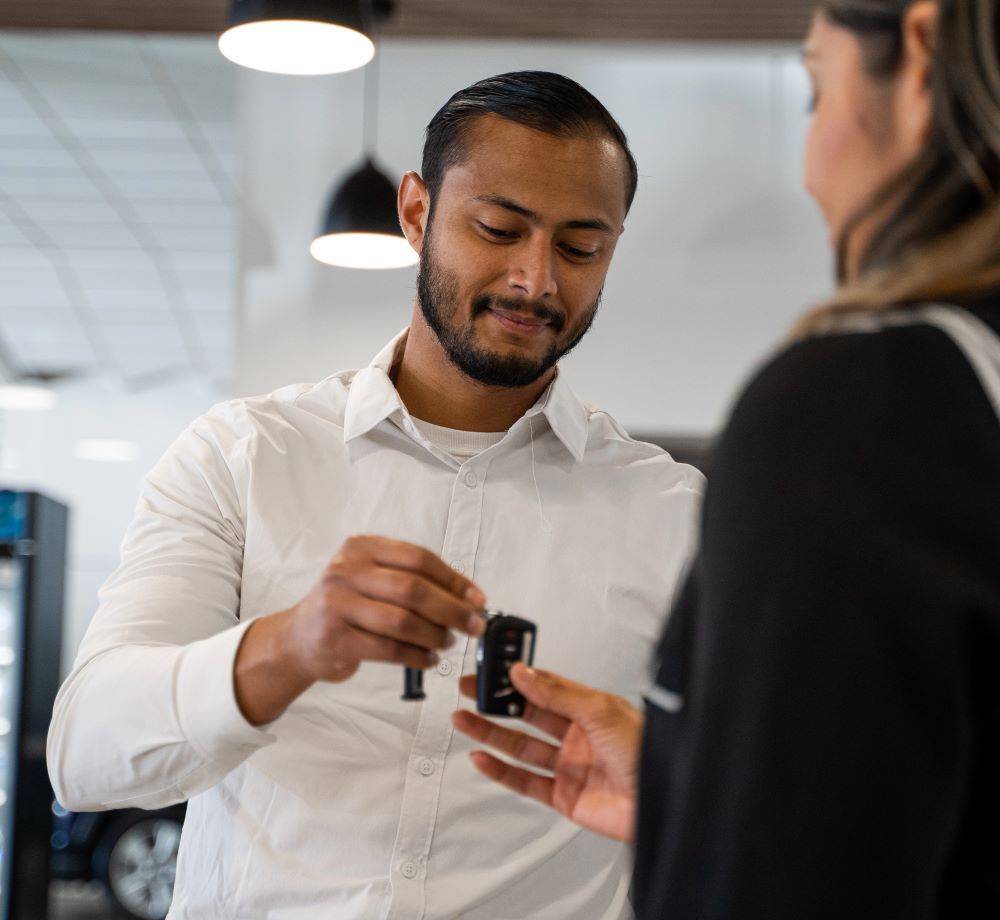 The journey of acquiring a used car often starts with a simple question: What am I looking for? It's a question that prompts countless others about reliability, purpose, cost, and even emotional connection.
The Internet Car Lot, with locations in Omaha, Nebraska, and Council Bluffs, Iowa, exists to guide you through these questions. Our aim is not just to sell you a car available at the store but to help you find the perfect vehicle that fits your overall lifestyle within a comfortable budget.
This article serves as your comprehensive guide to understanding why variety matters and how The Internet Car Lot delivers value through its diverse inventory. So, why wait? Continue reading.
The Significance of Diverse Options
Here's how a diverse range of options can influence your journey to finding the ideal used car:
For the Everyday Commuter
Daily commuters need reliable, fuel-efficient cars that won't break the bank. Brands like Honda, Hyundai, and Subaru are popular choices for this demographic. With over 80 combined models from these makes, choosing a car that serves your day-to-day needs becomes less of a chore and more of an exciting journey. Whether it's the spacious legroom or advanced tech features, we've got you covered.
The Luxurious Drive
While some people look for utility, others seek a statement. If you're the kind who values style and luxury, you'll be pleased to find we offer brands like Audi, BMW, and Mercedes-Benz. These vehicles often come laden with advanced technology, plush interiors, and features that make you feel like royalty. All you can expect is high-quality engineering and an unparalleled driving experience.
The American Dream on Wheels
For those who prioritize power and capability, American brands such as Ford, Chevrolet, and GMC have much to offer. These companies specialize in trucks and SUVs that can tow, haul, and take on rugged terrains. With 118 models of Ford and 82 of Chevrolet, you have a wide array to choose from. Whether you need a pick-up for work or an SUV for adventures, you'll find what you're looking for.
The Environmentally Conscious
With the growing urgency of climate change, many buyers are leaning toward more sustainable options. We offer electric and hybrid models from brands like Tesla, Toyota, and Nissan. These eco-friendly vehicles provide an option to drive responsibly without sacrificing modern amenities.
The Financing Quagmire: Made Easy
One of the most daunting aspects of buying a car is managing the financing. The Internet Car Lot removes the complications from this process with easy financing options tailored to various financial situations. Don't let the fear of financial entanglement stop you from owning your dream car.
More than Just a Dealership: A Community Hub
We believe that our role extends beyond merely selling cars. We view ourselves as active community members who contribute to the welfare of our local areas. It's not just about business; it's about building long-term relationships based on trust, transparency, and mutual respect.
Reliability Checked
Before any vehicle becomes part of our inventory, it undergoes a series of rigorous inspections. Quality and safety are non-negotiable aspects for us, and we stand by every car that we sell.
The Personalized Experience: Your Needs, Our Priority
The experience of buying a car is more than just a transaction; it's a journey. And like any journey, it is highly personal and unique to each individual. At The Internet Car Lot, we understand the importance of this personal experience, and we aim to make it as special and tailored to your needs as possible. The moment you walk through our doors, our objective is to make you feel at home, listened to, and valued. Our team is not just trained to sell cars; they are trained to understand you.
Your Preferences, Our Expertise
For many, buying a car can be overwhelming due to the wealth of options available. Do you prioritize speed, comfort, fuel efficiency, or perhaps a blend of all three? Our sales experts sit down with you to discuss what you are specifically looking for in a car. Whether you're interested in one of the 51 Jeep models for their rugged capability or you're intrigued by the luxurious touch in one of our 10 Mercedes-Benz models, our sales team will guide you based on your expressed preferences.
Test Drives and Hands-On Experiences
What better way to make an informed decision than to experience the car first-hand? Test drives aren't just a standard procedure for us; they are an essential part of your buying experience. Feel the handling, experience the comfort, test the features, and visualize your daily life with each vehicle.
Tailored Financing Options
Financing is often the stage where many buyers feel the pinch of stress. However, we make it a steadfast point to ensure that your financing options are as personalized as your vehicle choice. So, whether you're a first-time buyer with a limited credit history or someone eagerly looking to trade in an older vehicle model for something newer, our dedicated finance team works diligently to provide you with the best possible rates and flexible payment plans tailored specifically just for you.
After-Sale Services
The relationship doesn't end when you drive off the lot. We provide after-sale services to keep your vehicle in optimal condition. From maintenance checks to extended warranties, we offer a suite of after-sale services that not only provide peace of mind but also add value to your investment.
Incorporating this sense of personalization into every aspect of our business has been a cornerstone of our success. It's not merely about selling a vehicle; it's truly about creating a lasting relationship and providing ongoing, steadfast support. By focusing on you, the individual customer, we offer not just a product but an extended family genuinely committed to your long-term satisfaction.
The Internet Car Lot makes the complex journey of buying a used car simple, transparent, and enjoyable. Our diverse range of makes and models ensures that you will find a car that is just right for you no matter your needs, lifestyle, or financial situation.
So, are you ready to drive home your dream car today? Visit The Internet Car Lot in Omaha, Nebraska, or Council Bluffs, Iowa. Our dedicated, friendly team is eager to assist you in finding that "perfect fit." Your ideal vehicle is patiently waiting for you; don't let it wait too long. We eagerly look forward to welcoming you into our ever-growing family of thoroughly satisfied customers.