Finding the Best Vehicle Prices at the Used Car Dealership
Posted Sunday, Jul 30, 2023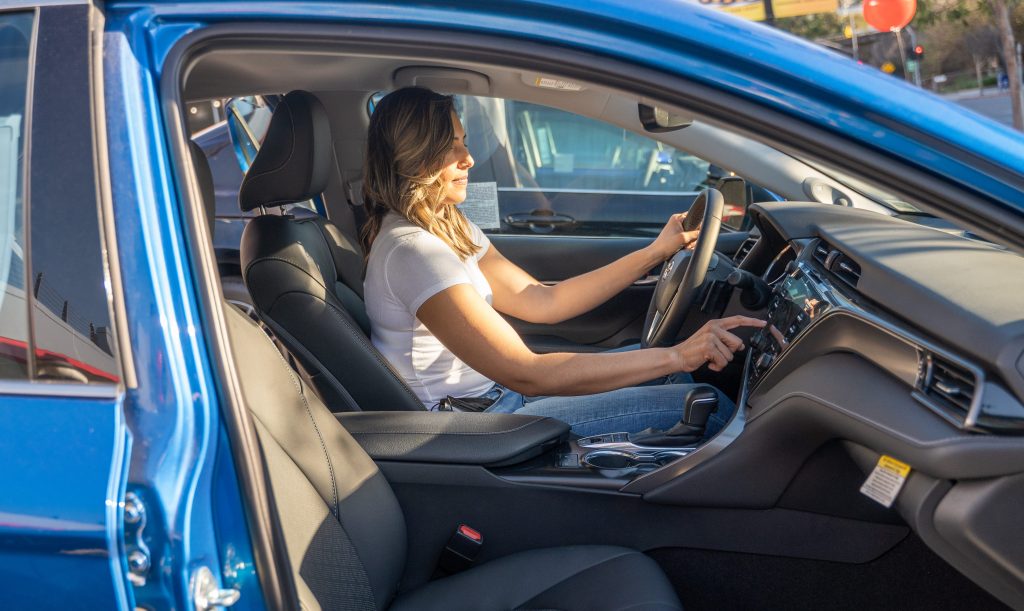 Going to an independent used car dealership which doesn't have any links to a particular manufacturer is a great way to find reliable options at the best vehicle prices. A used car dealership is primarily focused on used vehicles in general and not any specific brand. This allows customers to choose from a variety of vehicles. However, you'll probably do better at the used car dealership if you learn some of the strategies that dealerships don't want you to know on how to get a used vehicle.
Playing the Clock
One strategy used by used car salesmen is time. This is carried out by drawing out the process until the customer is exhausted, which usually takes all day. A good rule of thumb is to take out a day to go vehicle hunting at used car dealerships.
Better still, find a reputable used car dealership site and choose and compare vehicles online before you make the physical trip to the used car dealership. This way, you'll know exactly what you want along with the market value of said vehicle.
According to experts, it is fine to not only take a day, but several days before you make a decision on a used car. After you have all of the details, you can then return to make the purchase. This is a great way not to get drawn into a negotiation process that could last the entire day.
 Condition of the Vehicle
There's only one way to tell the condition of a vehicle you are interested in at the used car dealership. In addition to inspecting the car's inside and appearance, you should acquire a vehicle history report. Even if everything appears to be in good shape on the exterior, a car history report will provide you with a more realistic view of the vehicle's condition.
CARFAX and other similar websites offer detailed history reports that include odometer readings, damage history, title information, recall checks, maintenance history, and prior owner information. There are resources that give full history reports that include odometer readings, damage and maintenance history, and prior owner information.
Aside from reviewing the car history report, you should conduct preliminary research on the brands and models you're interested in. Asking for a vehicle history report is a great way to really know what's going on under the hood since used car dealerships could easily paint or buff the exterior of the car to make it look brand new. Knowing what's wrong with the car or areas that need attention can also provide you with the ammunition you need during the negotiation process.
Warranties are Important
Even though it requires extra work, it is critical to read the tiny print. You may be able to eliminate a lot of unneeded tension by following this one step. Some automobiles may be classified as a "Certified Pre-Owned Car," implying that they are still protected by the manufacturer's warranty. However, if the car is older than three years, it may be covered through a third-party warranty or not covered at all.
If the vehicle's warranty has expired, some people prefer to purchase an extended warranty. As a consequence, your warranty will be extended beyond the initial period, giving you peace of mind that future repairs will be covered. Whatever you select, be certain that you properly check the warranty as well as any indications or wording on the vehicle. Pre-owned vehicles are frequently marked "as is." This means that the dealer is no longer legally liable for any damage to the vehicle once it has left the lot.
Because of the risk of consumer misuse, several jurisdictions have outright prohibited "as is" automobile sales. Virginia is not one of these states, and it does permit "as is" automobile sales. In jurisdictions where "as-is" automobile sales are permitted, the vendor must submit disclosure documentation and explicitly explain that no guarantee is granted.
Find a Reputable Used Car Dealership
Of course, it all starts with finding the right used car dealership. You are not the first person in your group of friends to purchase a secondhand automobile. Ask everyone you know which dealerships they utilized for their most recent automobile purchases. People who have recently acquired a car can provide the best suggestions.
Inquire about their whole experience to determine whether it was positive or negative. Pay attention to what they didn't like if they have issues. Were they asking for a deal that was unreasonable and became furious when the dealership refused, or do they have a real issue that may cause you to avoid the dealership?
A reputable used car dealership also provides multiple payment options as well as financing that makes it easier for customers. In case you want to finance a vehicle, you will need to find a used car dealership that offers proper financing. When choosing an auto financing plan, make sure you are aware of the total cost of the financing, and not just focused on your monthly payments. There are additional costs of buying a used car that you should also be aware of before you sign on the dotted line.
The Internet Car Lot is a trusted and leading used car dealership that's located in Council Bluffs, Iowa, and Omaha, Nebraska. The company has a long history of providing customers with reliable vehicles that are available at competitive rates along with an exceptional level of customer service. Customers get to choose from a wide variety of vehicles that are in their inventory along with all makes and models of some of the most highly reviewed vehicles.