How to Get the Best Vehicle Prices at Used Car Dealerships: Tips from The Internet Car Lot
Posted Tuesday, Sep 19, 2023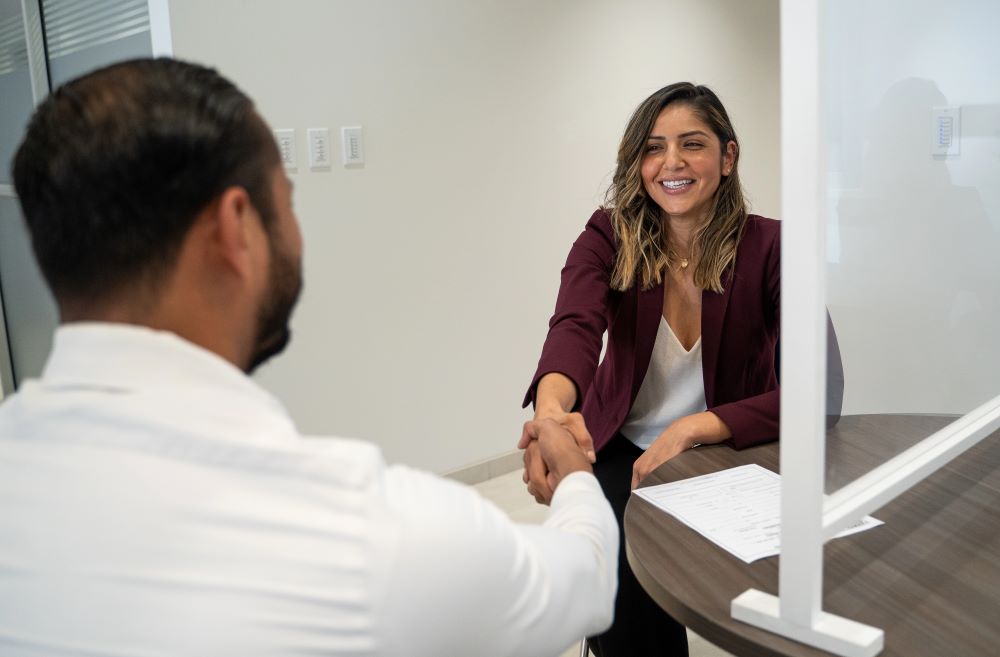 If you ever google "used cars for sale near me," you will find many dealerships with large inventories to choose from. Despite the vehicle variety, finding a quality car at a reasonable price can be challenging in the used car market. This is especially true for those buying their first car. Used car buyers typically have limited budgets and choices.
They think a hundred times over before making their final decision. If you're in the same boat and want to get the best vehicle prices at used car dealerships, we have covered everything to help you.
Five Important Tips to Buy a Used Car at the Best Price
When planning used car finance, first-time buyers struggle to align their vehicle preferences with their budget. They look for ways to reduce costs without compromising the vehicle's quality and features. However, having a realistic approach to buying a pre-owned vehicle can save you time, effort, and money. Here are the tips you should remember when exploring used car dealerships.
Do Market Research
There is no alternative to market research when buying a used car. If you've seen a classy car in your neighborhood and have made up your mind to buy the same one, do your research first. Some used car dealers use tricks to lure first-time buyers into paying more for a hard-selling or low-value vehicle. To avoid this, you must know the vehicle inside out.
Checking the vehicle's condition by inspecting the engine's performance, transmission status, suspension issues, and other factors can help you make realistic negotiations. A lack of vehicle research may leave you without a leg to stand on in front of the sales staff at the dealership. If you're not really a car person, you can get a vehicle expert to help you out when inspecting the car to determine the best price.
When dealerships know the buyer has thoroughly researched the vehicle, they are less likely to cheat and charge you more for a car.
Decide Your Budget
Used car buyers often follow a top-to-bottom approach, choosing the car first and deciding on the budget later. While it may work for some buyers, the ideal approach is to determine your budget first. When you have a figure in mind, you can narrow your vehicle preferences and pick the ones with the best features within the same range.
Knowing your budget also gives you the room to find auto finance deals. Quarter and year ends are crucial for sales teams, and they show more flexibility in price negotiations. A good rule is to set a budget, explore the best-used car deals, and negotiate on the spot with sellers.
You can also opt for auto loan calculators to determine the best financing options within your budget range.
Keep an Eye on Online Listings
Used car dealerships use every trick in the book to clear their inventory for more vehicles. Since most buyers conduct research online, dealerships publish online listings with promos to attract buyers. Reputable dealerships may be a good option when looking for cost-effective car deals. You can check the listings, narrow your choices, and visit the dealership for vehicle inspection.
This way, you can save some money on your used car finance. Pulling a buyer from online listings to the dealership's floor takes a lot of effort. Used car dealers show more flexibility to online buyers to attract them. You can benefit from this negotiation bridge and get the best price for your desired vehicle.
When you decide to buy a car from online listings, check the car first, go for a test drive, review the documentation, and then make the payments.
Consider Trade-In Options
Reputable used car dealerships allow customers to trade in their vehicles for replacements. Such options come in handy when aiming for the best vehicle price. If you have a hot-selling car in good condition, you can visit different dealerships across the city to get the best trade-in value. Those offering good prices can help you bridge the cost gap.
While considering trade-ins, knowing your vehicle's worth is important. Some used car buyers rush through the process and settle for less than their vehicle's worth. Remember, your goal should be to get a used car at the best price. If you sell your current vehicle at a lower price and save costs on the replacement car, you end up paying more.
Seeking an auto expert's help in making negotiations can benefit you. You can also sell your car to a different dealership (paying more) and buy your next one from another to save costs.
Aim for Long-Term Savings
If you cannot find a used car at the best price, you can aim for long-term savings. Most buyers skip this option due to short-term goals. However, it can be a great way to ensure cost-effectiveness. For instance, if you buy a quality used car at a high price today, you can save upfront maintenance and repair costs.
Buying a poorly maintained used car for a lower price and spending hefty amounts on upfront repairs may not be a great plan. It is worth noting that a vehicle's value is determined by how well it is maintained. The maintenance history report never lies. Saving more for your used car finance can be a better option in the long run.
The long-term savings approach may work even better for those planning to trade in their existing vehicles. They can negotiate a good trade-in deal with the dealership.
Want to Get the Best Vehicle Prices? We Can Help!
Finding a quality used car at the best price can be tricky in this inflation-hit market. However, the above tips can help you narrow your preferences and find a cost-effective used car finance solution. If it is your first time buying a used car, we recommend getting an expert on board to help you avoid getting scammed.
The Internet Car Lot holds a credible status in the used car market for its best vehicle prices, quality cars, and buyer-friendly financing options. We have a large inventory covering vehicles of various makes and models to suit your needs. Contact us today to explore your options and get started with the finance process.