Benefits of a Large Inventory at a Used Car Dealership
Posted Sunday, Jul 30, 2023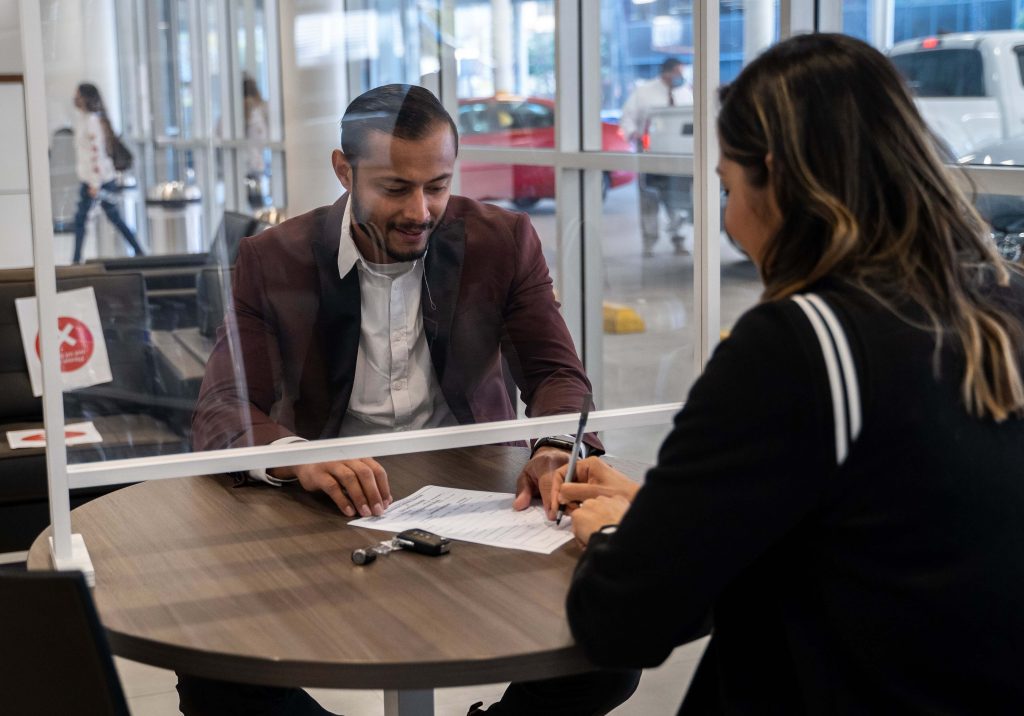 It's settled; the smell of a new car is overrated. With car prices going through the roof, it's easy to see why more and more customers are turning to used car dealerships to find the best deals. Selecting the right car can be intimidating, which is why you should always use a reputable used car dealership that offers you more variety and better vehicle options.
Pick a Car, Any Car!
Most people in the market for a used car have a preference. Whether you are looking for a vehicle that satisfies your everyday requirements, such as commuting to work or picking up the kids from school or are scoping a General Lee or that tripped out van from the A-Team, you have a good chance of finding what you are looking for (or something close to it) at the used car dealership.
Unlike dealerships that cater to selected vehicle manufacturers, used car dealerships cater to a wider audience, which means they usually have a large used vehicle inventory that's packed with plenty of options.
Extended Warranty
With the quality of automobiles being made today, there's no reason why you wouldn't consider buying a used car if you're on a limited budget. One of the primary advantages of used car dealerships is that they often have a huge inventory of automobiles from which to pick. This increases your chances of discovering a car that is only a few years old and still covered by the manufacturer's warranty. This implies that you may utilize the warranty to fix the vehicle long after you've driven it off the used car lot.
More Options
A big inventory allows you to compare the pricing of various manufacturers and models as you browse the various automobiles. You'll have a better understanding of the dealership's automobile prices. You'll understand how different brands, models, years, and features are valued and how age, mileage, and condition affect automobile costs. Armed with this knowledge, you will be able to effectively negotiate the ultimate price of your future automobile. The best part is, if visiting the dealership is not for you, it's easier to explore a used car inventory online thanks to dedicated websites where all the vehicles are on display.
More Convenience
It goes without saying that choosing a used car dealership having a huge inventory simplifies the entire process of locating and comparing vehicles. For starters, you have a better chance of finding the brand, model, or year you want. Since you have access to a wider pool of used cars, it could also help you to evaluate additional choices that you may not have considered previously. This way, you can compare several types of vehicles all under one roof.
A huge inventory includes more than just automobiles of the same make or model. It has a wide range of vehicles of various brands, models, years, and characteristics. It's excellent to have a broad selection to choose from when shopping for a used automobile to buy.
You can be looking for a car that is little, huge, electric, luxury, under warranty, or seats seven people. A larger selection of vehicles in inventory offers a better possibility of finding the appropriate vehicle for you. You may also compare numerous identical automobiles or look at features you hadn't considered before. Overall, more diversity equals a better chance of finding a good match.
Reputable used car dealerships that have a large inventory of vehicles also tend to offer yearly sales events and discounts at year-end. This is an attempt to get rid of their existing inventory so that they can add in new vehicles. While the strategy works for the used car dealership, it also works for the customer since those who are on a budget are able to take advantage of these yearly sales events.
Buying From a Used Car Dealership vs. Private Seller
It's hard to predict what will happen if you try to buy a used automobile from a private party. A person may lie to you with a straight face about the car's condition, as well as its maintenance history. This is in sharp contrast to a used vehicle business concerned about its reputation.
A reputable used car dealership works hard to build a reputable and well-known brand that will stand the test of time. On the other hand, a private individual wanting to sell their automobile does not have the same stake in the game. This is one of the main reasons why a reputable used car dealership is always the best choice to make sure you're not stuck with a lemon.
Know What You Want
When selecting a vehicle, try to consider how you want to utilize the vehicle and which characteristics are most essential to you. If you have a family, for example, you'll need adequate space for everyone as well as plenty of cargo capacity. If safety is a primary consideration, investigate crash testing at the Insurance Institute for Highway Safety.
Keep in mind that each used automobile is unique. Some have accumulated more kilometers and show greater wear and tear. However, in general, you should select models recognized for their dependability. Make a list of must-have characteristics to help you narrow down your options. Then, look for models that fit your criteria.
Consider a used car dealership that also offers auto finance. Dealerships are governed by state and municipal legislation that safeguards customers. They usually offer secondhand automobiles that have been inspected and come with some kind of guarantee.
Dealers also have more expertise in recognizing concerns such as odometer manipulation and retitled stolen automobiles. The Internet Car Lot is the go-to platform with one of the largest used car inventories that cater to a wider audience. From coupes to sedans and SUVs to pickup trucks, you're sure to find what you're looking for right here, along with some of the best auto financing options in town.