Understanding Auto Finance: Making Informed Decisions for Your Car Loan
Posted Friday, Jun 30, 2023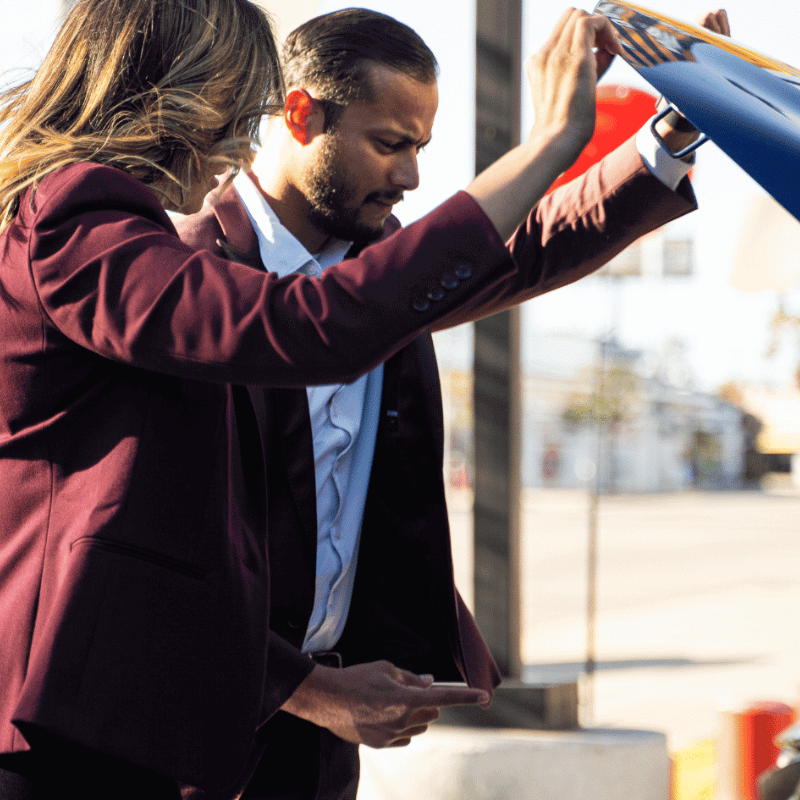 Auto financing is the process of taking out a loan to purchase a car. You pay back the loan plus the interest in convenient monthly installments. You get to drive home in your brand-new car, having only paid off a fraction of its worth. It's difficult for many to afford to pay for their ideal car upfront in cash. They can only rely on auto finance.
What to Consider Before Getting Auto Financing
Before making any big financial decision, you must take the time to do a decent amount of thinking. Here are a few things to think about before requesting a vehicle loan.
Budget
You must create a budget that fits your current financial situation. There are several amounts to budget here. First of all, you must figure out the overall budget for the vehicle, which is known as the principal amount of the car.
Factor in that interest and taxes will be applied to the principal amount of the car. Remember, the greater the principal amount, the greater the interest, the larger the monthly payments, and the longer the loan lasts.
Once you've decided on the total budget, now it's time to decide how much you'll pay upfront, the down payment. The larger the down payment, the lesser the monthly installments and the shorter the loan term. However, not everyone can afford to pay very large down payments. Don't empty out your entire savings for the down payment. Ensure that you still have financial flexibility after paying the down payment; for example, a safety cushion or emergency fund remains in your savings.
Pre-Approval
Pre-approval means exactly what the name implies. A lender will assess your credit and offer you a loan amount and terms that match it for buying a car. Like everything, getting pre-approved for a car loan has its benefits and pitfalls. We encourage you to consider pre-approval because:
1.       Easier to budget
The lender will already decide the total loan amount and the maximum loan period, making it easier for you to budget the down payment amount and the monthly installments.
2.       Better Negotiation
At the dealership, you can focus more on the price of cars than on whether you'll get approved for financing or not. This gives you more sway during negotiations.
3.       Time-Saving
Since you're already approved for a car loan, you can just pick up your car and drive home with it on the same day as if you bought it with cash. Everything is already ready-to-go.
However, pre-approval also means that you are dealing with a fixed amount and limited time to make your choice. All in all, it's a balance between convenience and freer choices.
Benefits of Auto Finance
Buying a car is a heavy financial decision. If you're still on the fence about whether getting auto financing is the right decision for you, here are the benefits of getting a car loan to help you decide.
Affordable
It's not practical for many people to walk into a dealership and drive home in a car fully paid for in cash. Some people just can't flat-out afford it. A car is a necessity, but buying one should not make you completely destitute or empty out your savings. Being able to pay smaller installments over a long time makes getting a car more accessible to many. You may not be able to afford the car you want in cash, but you can afford to make a down payment and pay monthly installments for it.
Improved Credit
A long-term loan like a car loan gives you a chance to make a record of responsible behavior by paying back installments. This is a great way to improve your credit history and score. If you have an average credit score, this will help it skyrocket, making you get better interest rates and larger loans in the future.
If you have a poor credit score, don't be discouraged from taking out an auto loan. Car dealerships have auto finance solutions for everybody, despite how low their credit score is. Taking the loan and paying it back on time will help improve your poor credit score over time.
By the time you're ready for an upgrade, you'll have much better auto finance terms and flexibility, thanks to the credit reputation you've established.
Better Car
Some people may be able to afford a car with the money they have, but it's not the right car for them. A cheaper and older car will cost more to maintain because it will need service appointments more often. Also, it probably doesn't offer the best mileage either.
Besides being a greater financial burden, an older, cheaper car that fits your budget isn't likely a beauty. You might duck whenever you drive by someone you know, embarrassed by your car.
Older and cheaper cars aren't the best choice regarding safety either. Older cars have experienced wear, making them less structurally stable with depreciated parts like the brakes or suspension. They also have less advanced safety technology than a newer car would.
You could drive home in a much newer, safer, reliable, and stylish car and avoid unnecessarily losing money or getting embarrassed while staying safer. A car that needs fewer service appointments looks great and keeps you safer can be in your possession, all thanks to auto finance. You can spend the amount you would have on the depreciated car as the down payment on the better car and drive home feeling like a million bucks.
Conclusion
If you need to purchase a car but can't afford it in cash, auto financing could save the day! Don't settle for a less impressive-looking, older, and less safe car. You can get a car more suited to your needs by applying for a car loan. Once you've put some initial thought into it, consider applying for pre-approval for your car loan.
With pre-approval, you'll get to work out the amount and terms and conditions in advance allowing an easier buying process. Carry more sway during price negotiations and get your car faster through auto finance.