All About All-Credit Auto Finance
Posted Wednesday, Aug 16, 2023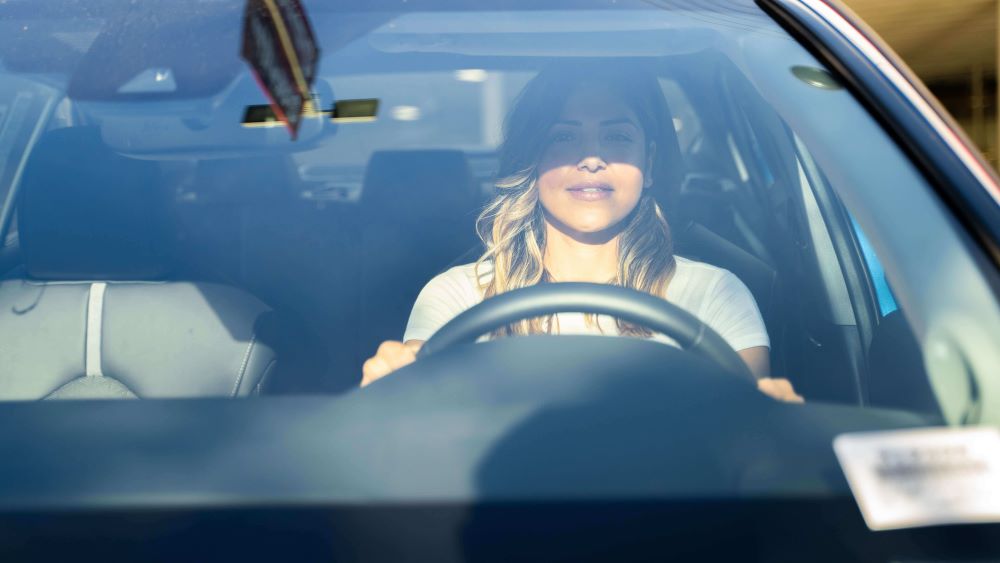 Whether you are looking for a used or new car, chances are, you will be looking for auto financing. Auto loans are secured options that are backed by collateral such as a person's credit history. However, there are many used car dealerships out there that offer auto loans for individuals with bad credit.
In-house financing options seem to be the go-to choice for many folks who are looking for a used car. Auto loans such as all-credit loans are prevalent at used car dealerships with the possibility of finding much lower interest rates as compared to other auto loan options that are available from third parties.
Per qualified vs. Preapproval
If you are in the market for a used car loan, then you've probably come across the terms - preapproval and prequalified. While there are a few similarities between the two, there are also many differences that one should know of beforehand.
A preapproval for a used car loan basically means the lender, which in many cases, is the used car dealership did a hard credit pull before making an offer. It should be noted that an individual's credit score could experience a dip temporarily if they choose to seek out preapprovals from several lenders simultaneously.
Getting prequalification for an auto loan means that you will receive an estimate of the loan amount that you can borrow. It is important here to note that there is no firm loan offer made and is rather a quote. Getting prequalified usually means going through a soft credit check that does not have an impact on an individual's overall credit score.
Research Lenders
Many hopeful used car buyers don't think about financing until they arrive at the dealership. However, if you're looking for low-interest all-credit auto loans, this isn't the smartest move. While dealer financing may be appealing, they may refuse to provide one unless you have a preapproved bid against which they must compete.
Instead, before going out to the dealership, you should look into lenders outside of the dealership and have a preapproved finance contract in place. This also allows you to concentrate on the vehicle's purchase price rather than a muddled combination of the vehicle's price, finance, and any trade-in you're selling. It's a good idea to compare vehicle financing choices from used car dealerships and third-party auto lenders before selecting the perfect option for you.
Monthly Payments
Another factor to consider when signing up for any type of auto loan is the duration of the loan as well as the monthly payments. While adjustments may be made to the loan for lowering monthly payments, comparing loan options and monthly payments is a good way of getting a ballpark figure of how much you can expect to pay for your used car auto loan once you sign up.
The loan duration is another important factor to keep in mind when opting for a used car loan mainly because you can easily go upside down on a loan if you cannot make your repayments on time. To make sure that doesn't happen it is advised to consider different loan options as well as the monthly payments and duration of the loans to find one that suits your financial situation. There are also many online resources and calculators that can help you figure out an estimated cost of the loan that you will have to pay for your all-credit car loan.
While you're at it, check for any repayment penalties that may be included in the agreement. Many lenders have no problem with borrowers choosing lengthy repayment options mainly because there are penalties in place if they fail to make a repayment down the road. So, be sure to ask about any possible penalties for late and early repayments of the loan before you sign on the dotted line.
Opt for CARFAX
Most reputable used car dealerships provide a report with their online vehicle listings. As a result, they have paid for the CARFAX Report on your behalf in order to expedite a speedier sale. However, if said report is not provided, then there will be a small fee if you choose to acquire the report on your own.
Essentially, a CARFAX report for the car will provide you with basic information that is publicly available but that the owner or dealership may withhold from you, especially if the vehicle has had any substantial repair work done, or has been in an accident in the past.
Once you've found a vehicle that you're interested in at a used car dealership, asking for a CARFAX report is the next move, just so you know what you're getting into. You can also opt for a CARFAX Car Care account to review and track your vehicle's service history. You may also configure alerts for recalls and when your next service is due.
A CARFAX report is a crucial tool for ensuring a straightforward used car purchase without any unpleasant surprises for the buyer. While requesting a CARFAX report for a vehicle at a used car dealership is a good idea, it should not be used in place of having the vehicle evaluated by a professional technician, or going for a test drive before purchasing the vehicle.
Getting a CARFAX report, inspecting the car, and a test drive all contribute to the vehicle's safety, but will also give you a better idea when opting for all-credit financing.
If you are interested in getting a used car any time soon then looking into the financing options, including all-credit auto financing will allow you to make a more informed decision. For more details on all-credit auto loans and other options, along with some amazing used vehicles, you can always visit The Internet Car Lot.