Top 8 Benefits of Purchasing a Used Car from a Dealership
Posted Tuesday, Apr 25, 2023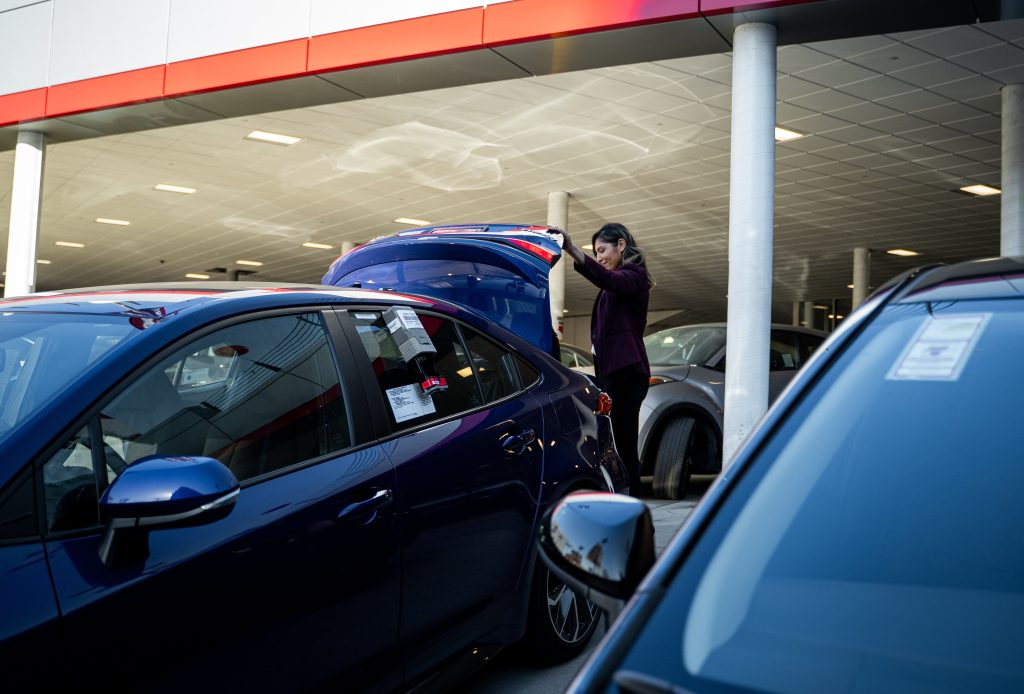 Many people prefer to buy a used car so that they can get behind the wheel without spending more money than they can afford. Used cars also have lower insurance rates and taxes, and the owners do not have to worry about vehicle depreciation as much as they would have for a new car.
If you want to buy a used car in good condition in Omaha, NE, what you need is a used car dealer. The Internet Car Lot in Omaha, NE, will bring you to a car that will be a perfect match for you. We believe that buying a car, whether used or new, is a huge investment, and we make sure that this experience is smooth and hassle-free for you.
Here are 8 reasons why you should consider buying your car from a used car dealership.
1. Reliability and Great Customer Service
When a used car dealership claims that they will provide you with excellent service, believe them. They care about their reputation and strive to provide good customer support during and after the car's purchase.
When you are buying a used car from a dealer, they will attentively listen to your vehicle needs, the price range you have in mind, the areas you are willing to compromise on, and the type of model you want to purchase.
After the initial queries, the used car dealers will search for the perfect car to match your expectations, and then after the sale, they are available to help you settle in with your new car.
2. You Can Test Drive the Cars for Extended Periods
Sometimes a used car dealership will allow you to test drive the car for extended periods. However, test driving a used car depends solely on the dealer's insurance regulations and whether they want a salesperson to ride along with you.
With a variety of car models to choose from, you can test drive cars from different manufacturers and see which option suits you best, like a manual or automatic car or a car with additional tech features.
3. Wide Selection of Cars to Choose
From A used car dealership will have several models of cars from several manufacturers so that their customers have a variety of cars available at affordable prices.
Many used car dealers provide great deals to their customers, and you don't have to worry about buying a damaged or unsafe vehicle because of buyer protection. All used vehicle dealers must act in accordance with the Fair Trading Act, which means they cannot deceive or mislead their buyers.
A used car dealership will strive to provide a good-condition vehicle to the buyers, and that too at a reasonable price.
4. You Can Get a Reconditioned Car
Reconditioning a car, also known as auto reconditioning or recon, is a process of preparing a used car for the market, including mechanical repairs, styling the car's interior, restoring different aspects of the vehicle's body, etc.
Most used car dealerships prepare their cars using an extensive reconditioning process. Their team goes out of its way to make the used cars look as brand-new as possible. This process also ensures the reliability and quality of services provided by the used car dealership, an incentive that many private sellers do not provide to their buyers.
5. Financial Flexibility
When buying a car from a third party or private seller, the only option of payment available to you is a cash deal. Whereas, when you visit a used car dealership, you will have many financial options at your disposal so that your deal is more flexible, affordable, and easy for you.
A used car dealership can also allow flexibility in payments, like allowing you to make monthly payments or submit a small deposit. This kind of customer service removes the hassles and inconvenience of the buyers and also improves the reputation of the dealership
6. An Extensive Inspection of Every Car
A used car dealership has a team of experts who inspect and test drive every car to ensure that it has no major mechanical flaws and that it is safe to hit the roads. The used car dealership ensures that every vehicle is inspected from the inside out and every component is working properly so that the buyer wouldn't have to spend extra bucks to bring a third party to inspect the car there intend to purchase.
7. Professional Discussions and Agreements
When a person buys a used car from a friend, neighbor, or relative, and the car turns out to be faulty, it can result in unnecessary disagreements. The mechanical faults of the car will also cause inconvenience to the buyers, as they will now have to spend thousands of dollars on repairing their car so that it is in running condition.
The same is not the case with a used car dealership. The dealer and the buyer are clear in their requirements, the dealer would want to deliver a car in good condition but reasonable price, and the buyer will want a car that is worthy of the investment they have made.
Every financial matter is put on the table and resolved before the car is handed over to the buyer, and this transparency ensures security for both parties.
8. Used Car Warranties
Many dealerships give warranties to third customers, which further eases the stress a buyer is feeling at the time of making this huge investment. Private sellers often do not provide warranties to their buyers, which means that trusting a used car dealership is another the best decision you can make while buying a car for yourself.
Conclusion
Buying a used car from a dealership has many benefits over buying it from a private seller. You will get a wide selection of vehicles and better financing options. Also, the car will fit your budget, and with additional inspection and a guarantee of excellent service, in no time, you will be seated behind your car's wheel with peace of mind.