Car Consignment: 7 Reasons Why It's the Smart Choice
Posted Friday, Mar 31, 2023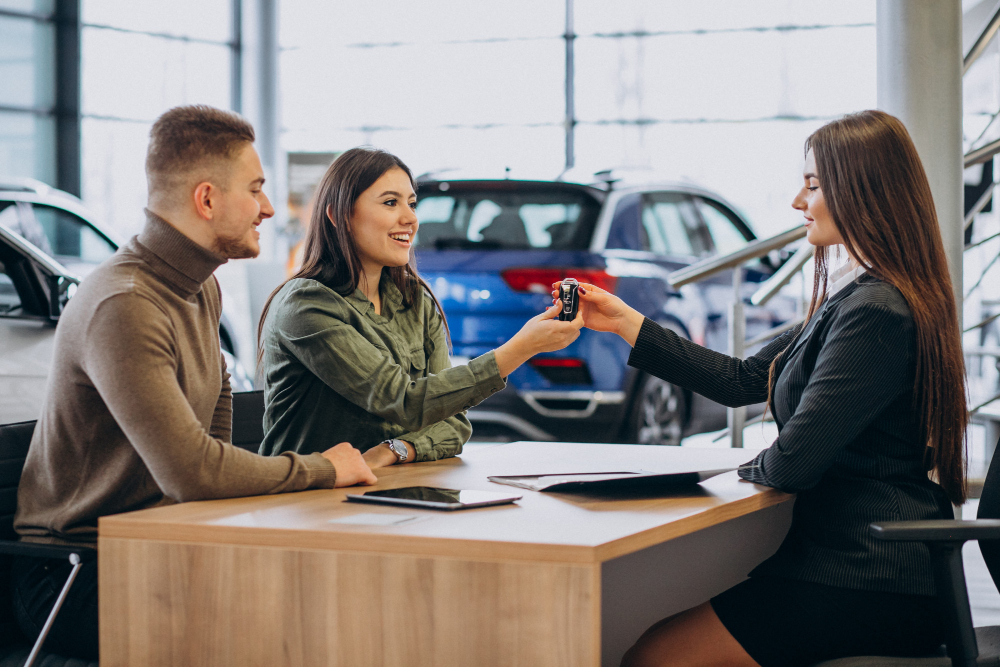 Are you trying to decide what your car's future looks like? It's a big decision—especially if it's an older model whose condition no longer meets your daily needs. You may be considering trading it in for a new one, selling it yourself, or maybe even giving it away.
But have you considered consignment as an option? Consigning your car is proving to be increasingly popular, and there are plenty of reasons why!
In this blog post, we'll examine seven great reasons why consigning is the best choice when you're ready to move on from your current ride.
Read on to learn more about how consigning can benefit both you and potential buyers!
Top 7 Reasons to Consider Car Consignment for Selling Your Vehicle
1.     You Don't Have to Haggle With Buyers
Selling a car on consignment is an easy and hassle-free way to unload it. Instead of finding potential buyers, negotiating prices and deals, and offering extras, the consignment process allows you to offload your car without any of the headaches or stress.
By using a dealer or business to take over responsibility for recouping your money, all you have to do is bring the car in and wait for them to find a buyer. After selling the car, they will contact you with the amount to be paid.
This is great news if haggling isn't something you relish doing - no awkward conversations are necessary, just let someone else handle the logistics.
2.     You Don't Have to Advertise Your Car
Advertising a car for sale can be an expensive process, as it requires purchasing ads in different publications or on different websites. Not only that, but when you advertise to strangers on the internet, there is always a risk of attracting fraudulent buyers or otherwise dishonest people looking to take advantage of you.
Fortunately, there is another option; car consignment dealers. These professionals will do the advertising and administrative work for you and provide extra protection throughout the sales process.
Plus, you don't have to pay hefty advertisement fees – allowing you to make a bigger profit from your sale.
3.     Ability to Set a Higher Selling Price
Selling a car on consignment allows owners to set a higher price than they would through traditional sale options. This is because consignment dealers typically have a wider network of potential buyers.
Consignment dealers also have more flexibility in pricing negotiations with potential buyers, as they are not emotionally attached to the vehicle and are motivated to make a sale.
Car consignment can result in a selling price that is 10-15% higher than what the owner would have received through a private sale or trade-in at a dealership.
In addition, selling on consignment allows you to capitalize on potential features that would be attractive to buyers, such as low kilometers, a comprehensive service history, or any recent upgrades.
4.     No Tedious Paperwork
Selling a car on consignment can be a great way to avoid spending hours and energy filing paperwork. Without dealing with the hassle of selling through dealerships or private buyers, you can let an expert handle the tedious paperwork.
If you decide to go the traditional route and not sell on consignment, you will need to ensure that all of the necessary documents are up to date, such as making sure your title is ready and in hand, as well as valid license plates with current registration. Moreover, any potential contracts from buyers must be written under local laws when privately selling a vehicle.
Having your documents organized by a consignment dealer can make selling a breeze!
5.     Expert Evaluation
If you're in the market to sell a car, it can be frustrating and intimidating due to your limited knowledge of the automotive industry. But did you know that putting your vehicle up for sale on consignment with an expert evaluation could greatly benefit you?
Not only will they do all of the heavy lifting when it comes to selling, but they'll also be able to more accurately assess its true value.
For example, if you recently bought an older model luxury car, In that case, it may look perfect from the outside, but underneath the hood, serious mechanical or electrical issues could lower its resale value.
Using a service for expert evaluation can help detect such issues before agreements are made with potential buyers and ensure both parties get the best deal.
6.     Quick Sale and Payment Processing
Selling a car on consignment can be an effective way to achieve fast sales and payment processing. While the process may take some time upfront, including listing your car online and allowing potential buyers to inspect it, the effort can make all the difference in obtaining the right offer.
According to industry statistics, consignment sales can result in faster sales and payment processing compared to private sales.
In fact, some dealerships and consignment companies report selling cars within an average of 30 days, with payment typically processed within a week of the sale.
7.     No Scams!
Many people have found themselves in the unfortunate situation of wanting to sell their car and being unable to trust potential buyers. Scams can be heart-wrenching, especially when selling your favorite expensive car.
But there is still hope. Selling your car on consignment can save you from getting scammed.
By choosing this route, sellers don't need to worry about running into a dishonest buyer or scammer. Instead, they can rely on a trusted dealership to handle all the negotiations and transactions, so they don't have to face their fears or risk getting scammed.
Wrapping Up!
There are several advantages to consigning your car. This will save you time and money and help you get a better price for your vehicle because it's sold to the highest bidder. Moreover, this service will provide an experienced sales representative to walk you through every step of the process. And once that's done, they'll even handle all of the paperwork associated with transferring ownership of your vehicle!
So if you're ready to let go of your current car and enjoy the freedom that comes with owning a new one, why not choose The Internet Car Lot for consigning your car? Our services make selling & transferring ownership easy, convenient, and secure - making it one of the smartest decisions you can make when selling your car!
Whether you are in Omaha or Council Bluffs, Contact us now to get your car consigned!